An extract from the life of St Macarius the Great (1)
Once, St Macarius was walking and saw a skull lying upon the ground. He asked, "Who are you?" The skull answered, "I was a chief priest of the pagans. When you, Abba, pray for those in hell, we receive some mitigation." The monk asked, "What are these torments?" "We are sitting in a great fire," replied the skull, "and we do not see one another. When you pray, we begin to see each other somewhat, and this affords us some comfort." Having heard such words, the saint began to weep and asked, "Are there still more fiercesome torments?" The skull answered, "Down below us are those who knew the Name of God, but spurned Him and did not keep His commandments. They endure even more grievous torments."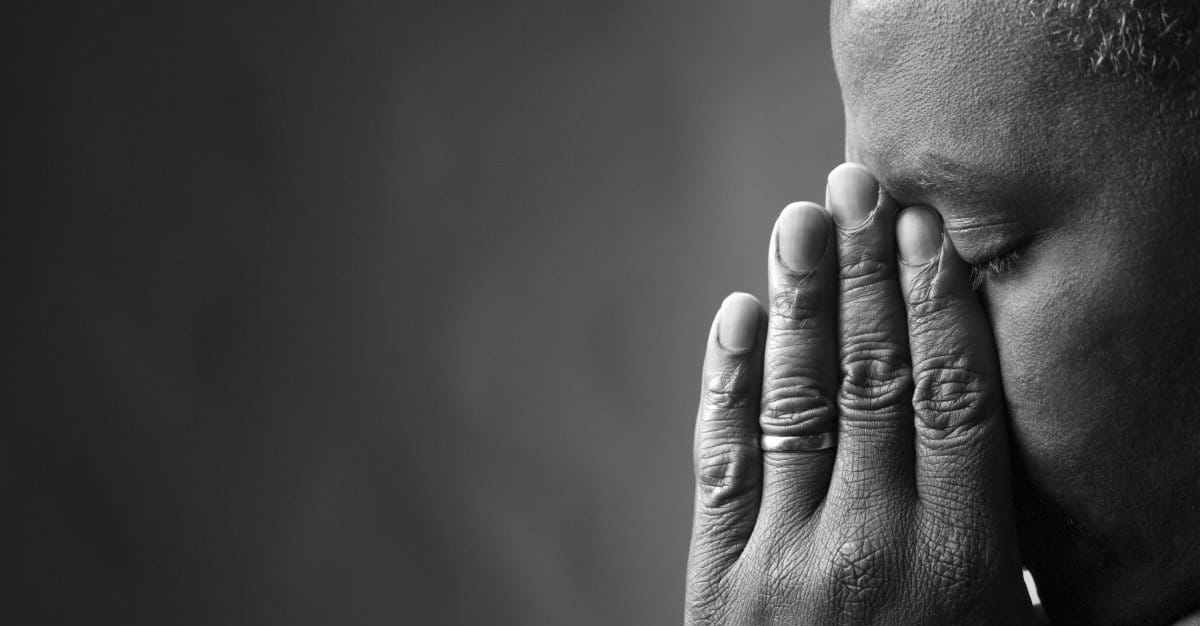 About Elder Joseph the hescyhast (2)
God's mercy is endless. Elder Joseph told us that we could free a soul from hell either by praying during the Liturgy or with the komboskini. Elder Joseph prayed for one particular soul for a long time. He revealed to us that in the end he had a vision of the soul saying: "Today is a big day for me; I am going to my new home!" Thus, he learned that this soul was finally saved.
An extract from the life of Elder Nikolai Guryanov (3)
When Fr. Nikolai was forty years old he went back to Leningrad to study at the Theological Seminary. During this time the Lord called Fr. Nikolai's soul from this life and death came upon him. His soul was then lead to Heaven and then shown the abyss of hell. When gazing upon hell and the people suffering therein, the righteous Fr. Nikolai cried out in pain, "Lord how to save them?" The Lord answered him, "Only people living on earth can save them through their prayers."
Then the elder began to beg the Lord to send him back to his body so that he could pray for them. He was then restored to life and he always kept this vision in mind, being mindful always of his death. He would say, "Do not forget about your outcome and there will be no sin in your soul." And close to the end of his life he told others, "I was ready long ago, it is a sin to remain here, my relatives are waiting for me: the Tsar and the Empress, Father John of Kronstadt, Illarion Gdovski, and my mom is waiting."
An extract from the life of St Jonah Atamansky (4)
Once, he beheld in a dream his own brother, enveloped in fire. On the morning of the following day he served the Liturgy for him. That night he again beheld his brother, but this time he was in fire up to his knees only. Again Fr. Jonah served the Liturgy, and the next time he beheld his brother he had been completely freed from the fire.
St Seraphim of Sarov speaking about himself (5)
Two nuns passed on. Both had been abbesses. The Lord revealed to me that their souls were having difficulty getting through the aerial toll-houses. Three days and nights, I, a lowly sinner, prayed and begged the Mother of God for their salvation. The goodness of the Lord, through the prayers of the Most Holy Mother of God, finally had mercy upon them. They passed the aerial toll-houses and received forgiveness of sins.
What Archimandrite Ephraim of Vatopedia said (6)
According to the Fathers and the experience of our Church our reposed brothers—especially those who have departed suddenly—benefit a great deal from the memorial services and the customary forty liturgies we offer them, as well as from our prayers, almsgiving and our own righteous way of living which is reflected on their souls as light.
A mother of a suicided girl seeking the help of St John of Kronstadt (7)
The mother of this unfortunate twenty-three year old woman who had cut short her young life suffered inexpressible pain. The deeply religious mother naturally was painfully aware of the terrible seriousness of her daughter's sin: "It was my Golgotha, my crucifixion and with all my being, with my whole heart I felt the dreadful weight of my Marina's sin," said the grief-stricken mother. "I suffered the torments of her soul in the afterlife myself and day and night thought only of how to alleviate her suffering. I went to the Optina Hermitage and asked them to serve a Panikhida for my Marina in the monastery, but they refused to do so because of the strict Church rules forbidding prayers for suicides." This refusal by the monks crushed the already grief-stricken mother. She returned to Petersburg in despair: the Church had rejected her unfortu­nate daughter. But the Merciful Lord inspired her to go to the holy and great intercessor for the Russian land, Father John of Kronstadt.
The grace-filled elder, full of love for the suffering, listened to the whole tale of the mother's inexpressible grief with deep compassion. Upon hearing of Marina's bad family history, he said "The poor, poor girl, may the mercy of God be upon her. I will pray for her." And thus the poor mother received some consolation from the All-Merciful Lord through the great luminary of the Russian land. The last luminary of Russia took pity on the mother who was overwhelmed with grief and understood her grief in his all-embracing soul.
References
https://oca.org/saints/lives/2012/01/19/100226-venerable-macarius-the-great-of-egypt, Venerable Macarius of the Great of Egypt.
I found this on facebook. This piece was attributed to "Elder Ephraim of Katounakia" who was speaking about Elder Joseph the Hescychast.
https://orthochristian.com/96412.html, Elder Nikolai Guryanov.
www.orthodox.net/russiannm/jonah-atamansky-hieroconfessor-of-odessa.html, Jonah (Atamansky) Hieroconfessor of Odessa.
http://www.orthodoxchurchquotes.com/2014/02/10/st-seraphim-of-sarov-the-lord-revealed-to-me-that-their-souls-were-having-difficulty/
http://orthochristian.com/81137.html, On Sudden death by Archimandrite Ephraim of Vatopedia.
http://orthochristian.com/97051.html, On suicide by Nun Barbara Khopovo.
For more resources, search for "praying for the dead" or something to that effect at www.orthochristian.com, www.pravmir.com or www.orthodoxinfo.com.